Scouts and Guides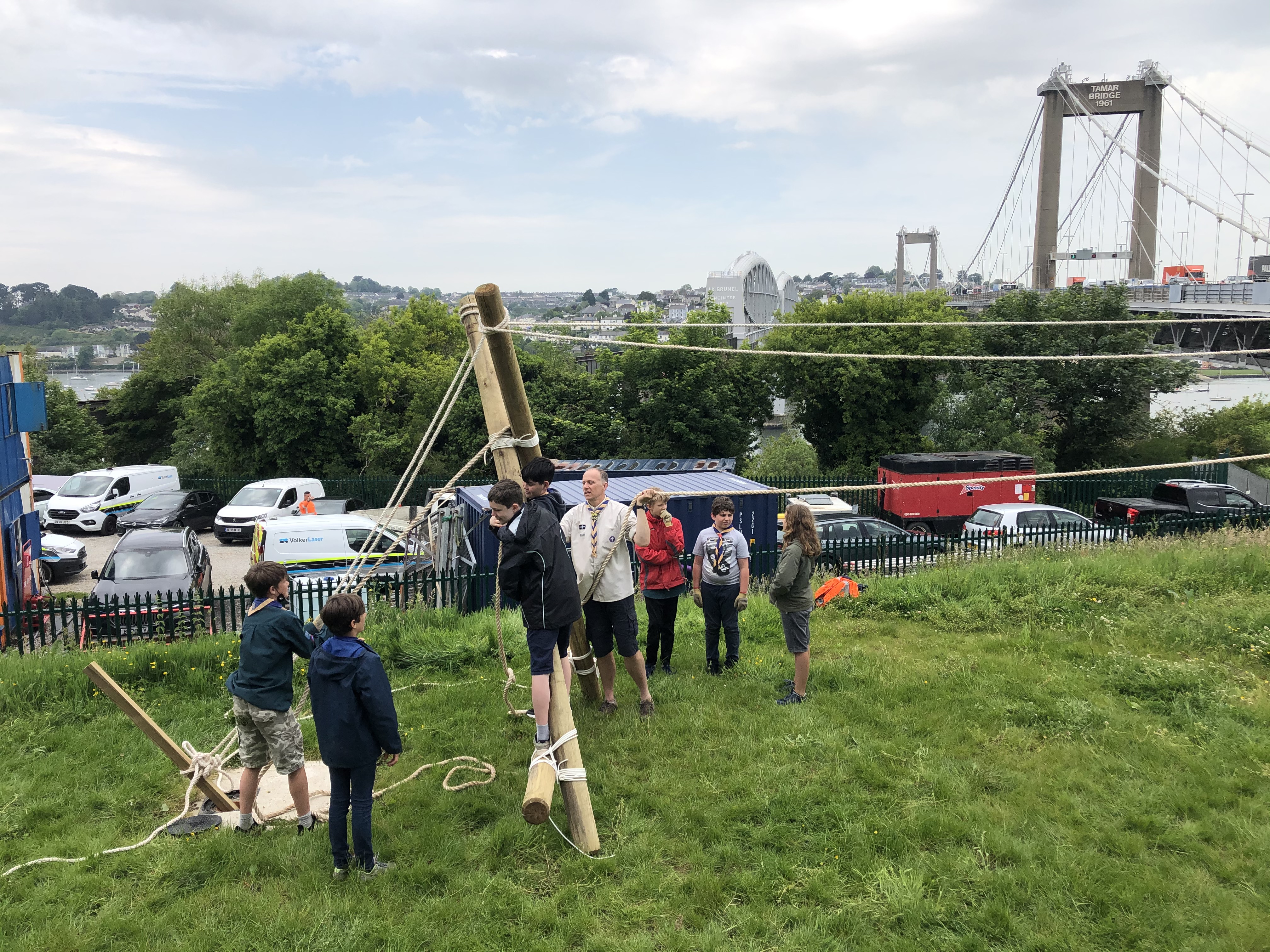 Monkey Bridge
We have a monkey bridge which can be used with scouts and guiding groups!
Test teamwork, learn about bridges, and try your group's practical skills by booking a classic pioneering session with our Monkey Bridge. Overlooking the Royal Albert and Tamar Bridges, the bridge can be assembled over the course of a few hours and links into different scouting and guiding badges such as leadership, pioneer, survival skills, and science and technology badges. The activity also develops rope and knot tying skills. For ages 11 and over.
Scout or Guide groups are charged at £2 per child, and a monkey bridge session is charged at £3.50 per child.